Army recruiting need and army knowledge training
With the development of modern armed forces. The feild training and Cross drill become more and more frequent.The cultural qualities did not follow up the develping speed of physical training.
In order to keep our sodiers in high marole, and improve their mental health. YEESO bring out this culture publicity truck to create a harmonious and positive culture in military camps.
The truck can also be applied in Army recruiting. It can attract young people to join the glorious army.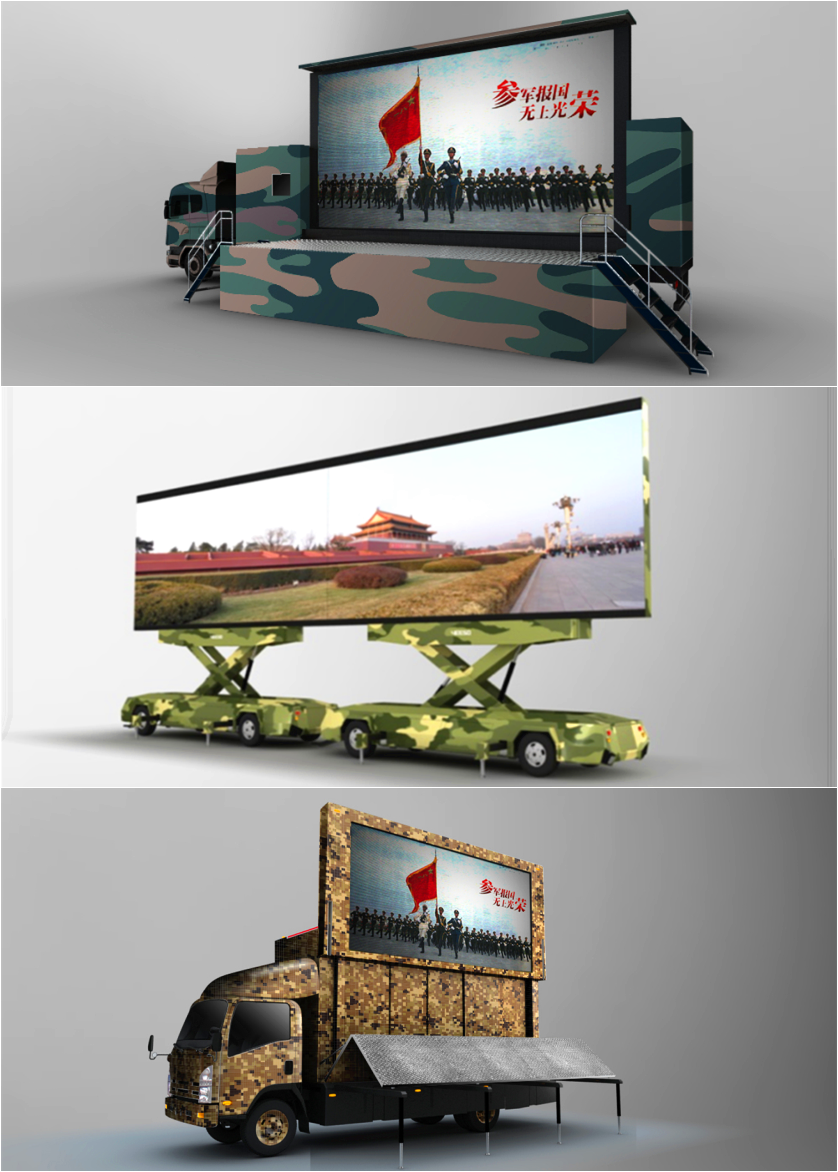 Function introduction
Live video broadcast: By receiving the TV signal, it can broadcast live big news and important propaganda to the sodiers. Sodiers can receive the new no only at camp, but also at field.
Stage show: The truck has lifting stage which is controlled by hydraulic power. Sodiers can enjoy the dance, singing on the stage during events which can enrich the camp life.
Movie broadcast: The truck have CD player, it can display the video no matter day or night.
karaoke: By installing the microphone on the truck, sodiers can sing their loving song and held different comfort activity.
Knoledge learning: We install industrial computer inside truck. It can store most advanced knowledge inside. It can be used as a outdoor classroom, sodiers can watch and learn the basic knowledge of military equipment.
---