Twentieth Shanghai International Advertising Technology and Equipment Exhibition has came to the perfect end, YEESO signed orders with buyers on LED mobile trailer
---
July 11, 2012 - July 14 at the Shanghai New International Expo Center, the twentieth session of the Shanghai International Advertising Technology and Equipment Exhibition event has come to a successful conclusion. The event is the world's largest advertising logo exhibition event.
YEESO media staff has a enthusiastic attitude to work together to move the field of media vehicles the most high-end. Our products are the most innovative products in the indoor 90m² booth stunning debut. YEESO has always insisted on high-end differentiation products and stick to customer customization route.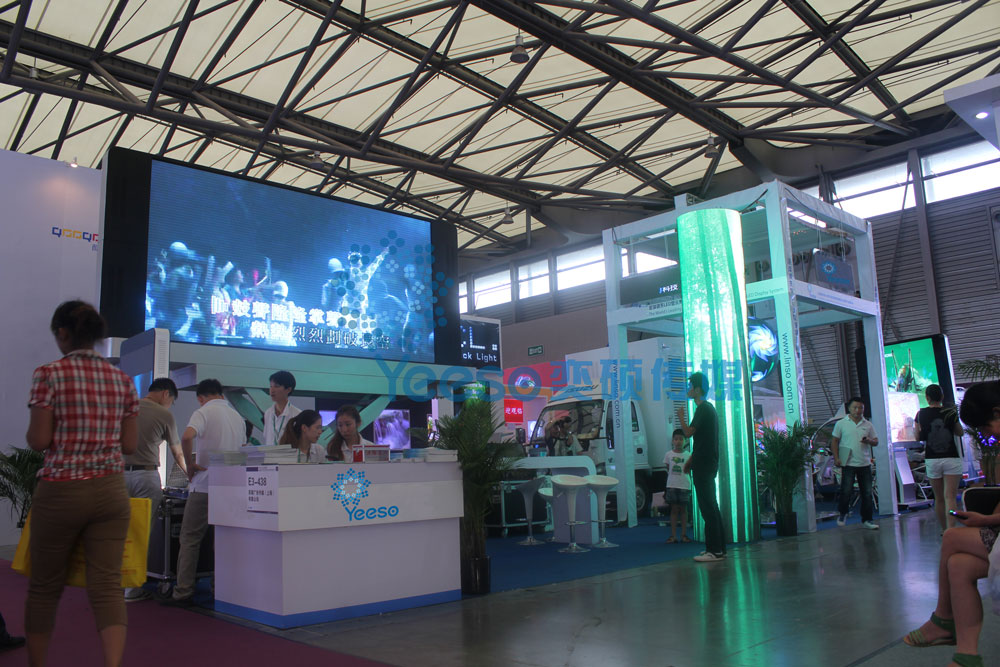 在为期4天的展会上,奕硕传媒展出了最具代表性的一款经典之作和两款新产品:拖车系列LED移动传媒车YES-T12和3D移动LED宣传车以及电动车系列LED移动传媒车YES-M5。
YES-T12以其时尚、完美的外型设计,独一无二的折叠技术和无缝拼凑技术吸引了众多参观者的目光和咨询洽谈。并与国内某旅游景区签订定制产品订单。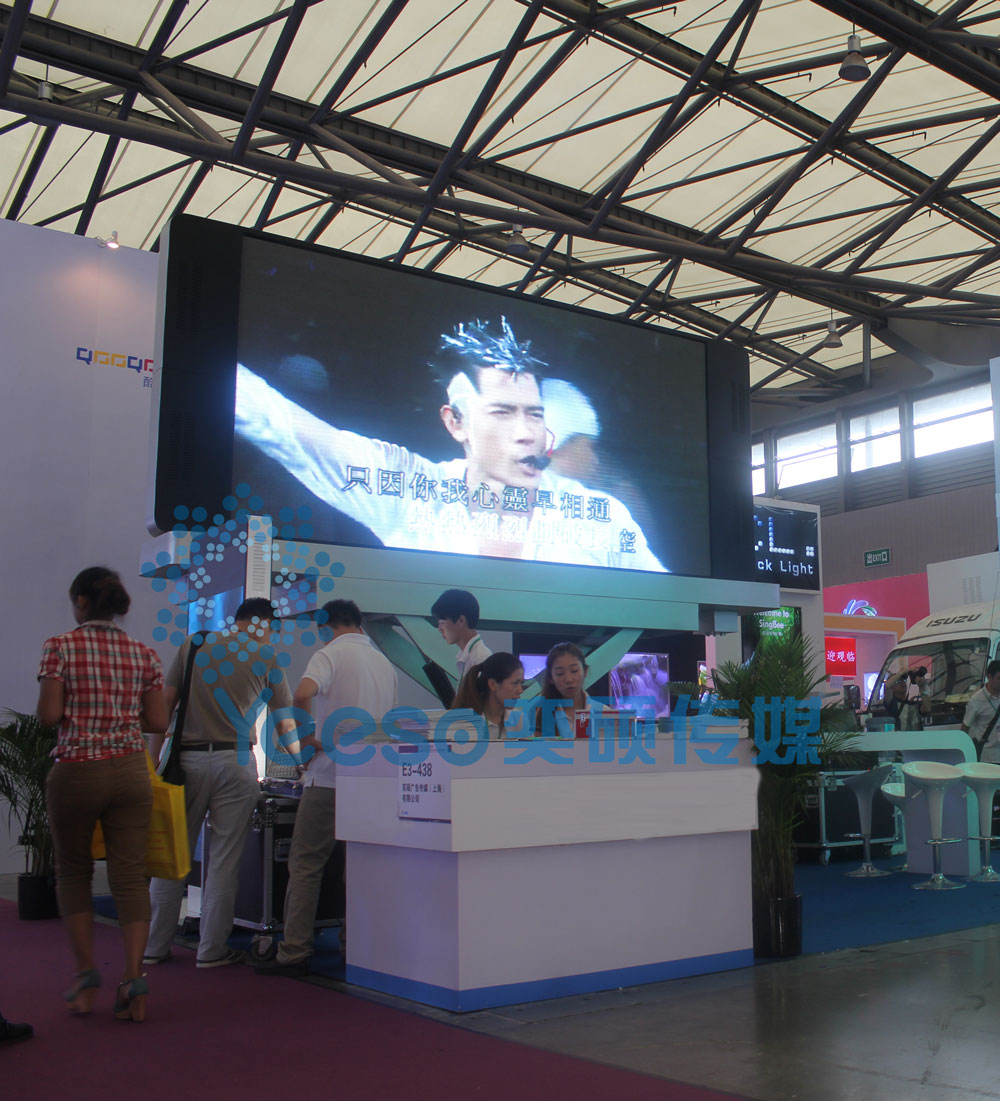 The 3D car shows the creativity and strength of the media. The technology of the LED mobile media vehicle is upgraded to a new level, which proves YEESO'sleading position in the high-end product design and R & D field. This product has been highly recognized by foreign customers.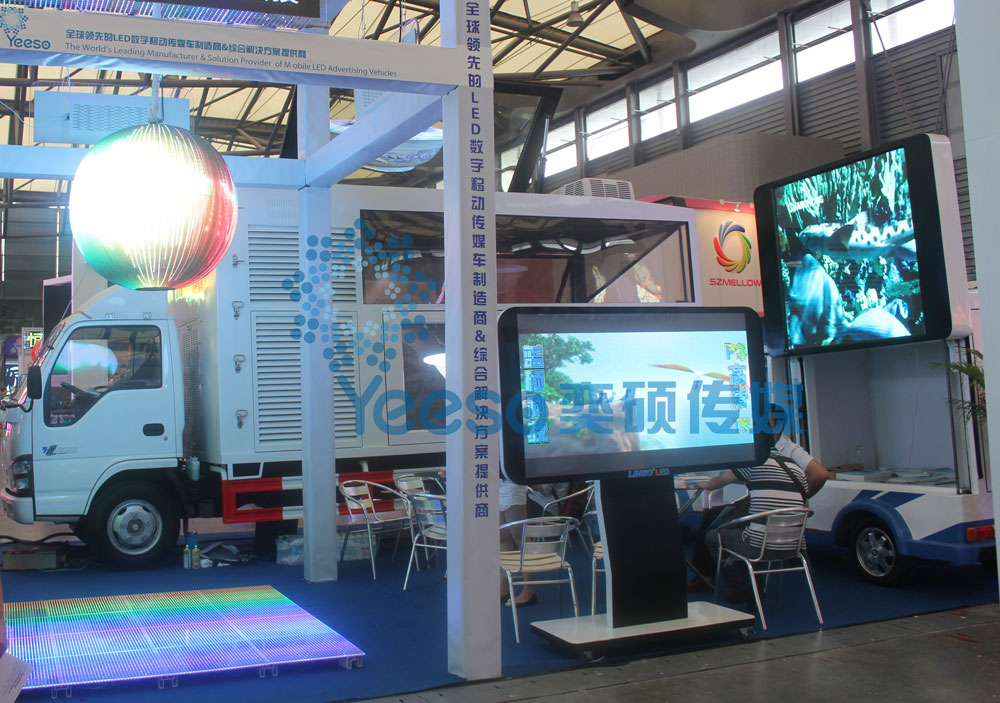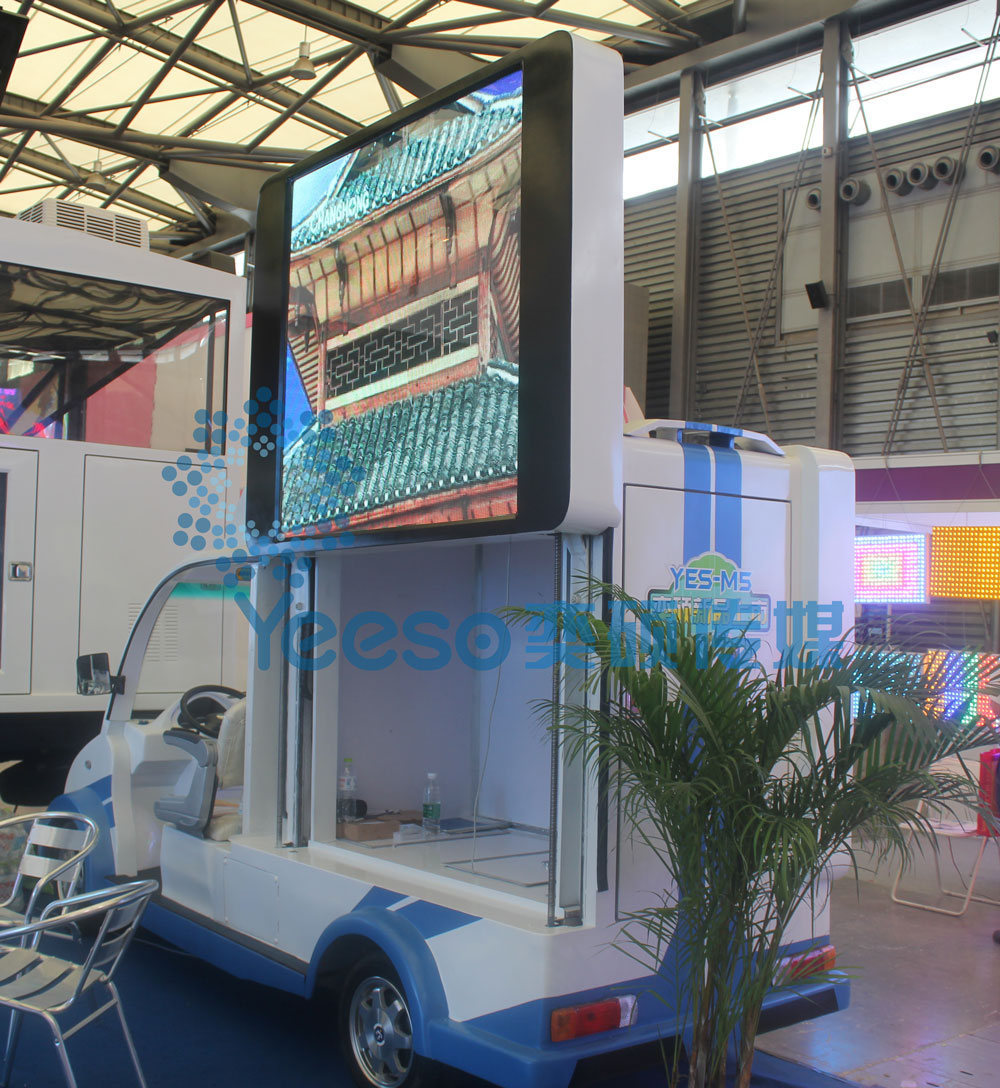 ---
GO BACK