YEESO Design the mobile Bazar for the Online Tutorial events in XinJiang province
---
By September 5, the Xinjiang Autonomous Region Party Network Information Office, Xinjiang Internet Information Office planned to launch a "mobile networks Bazaar" departure ceremony in Urumqi Nanhu public square.
"Mobile Network Bazaar" is designed based on the local culture, it is forged to serve the local people. As the carrier stage with multimedia devices, it can hedge religious extremist ideas, transfer positive energy and positive, reinforcing national identity, so that the "mobile networks Bazaar" stage become a combination of culture and art, which can offer mobile learning education, literacy on this new propaganda front.
The four roadshow trucks, is designed according to the local dry climates, so it greatly enhance the durability and persistence during the performance. It perfectly fit the requirement of the local activities. This roadshow vehicle is a combination of big screen, Internet cafes, public libraries, stage, video and other functions, is a namely a "mobile networks Bazaar."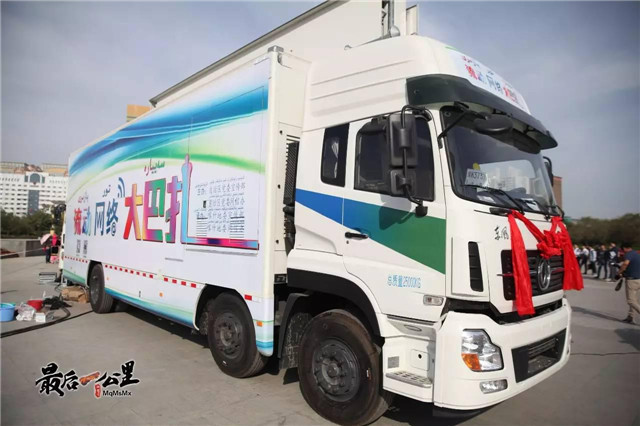 Good features:Big LED screen with lifting
"Mobile Network Bazaar" By Car LED big screen, the video of this most intuitive form of play "Zhang Chunxian and people of all nationalities together Iftar" "Zhuang Shihua," "Wu Dengyun" "migratory path of jihad lies under the package" and against of different video data, to consolidate the "red zone", transforming the "gray zone" against "black belt" effect. Meanwhile, in the middle of the big screen has a special camera, the pixels up to 200 million pixels. It can shoot at the stage performances to the audience, and the audience to interact better.
"流动网络大巴扎"通过车载LED大屏,以视频这种最直观的形式播放"张春贤与各族群众共进开斋饭"《庄仕华》《吴登云》"谎言包装下的迁徙圣战之路"等针对性不同的视频资料,达到巩固"红色地带",转化"灰色地带",打击"黑色地带"的效果。同时,在大屏幕正中间有个专门摄像头,像素达到200万像素。它可以在舞台演出时同时拍摄到台下的观众,更好的和观众进行互动。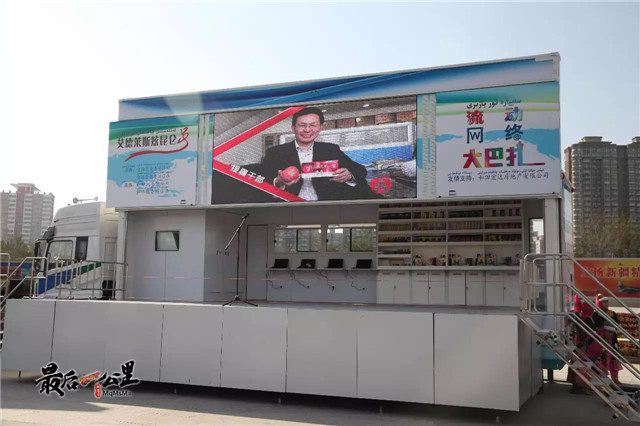 亮点(二):寓教于乐大舞台
"流动网络大巴扎"是一个自动舞台,不需要人工搭建,自动翻转出来,整个舞台接近40平方米,它根据新疆人的体型设定,达到每平米承重200公斤,且通过柴油供电,还自带发电功能。
"流动网络大巴扎"的出现可大大提升基层文化生活质量。比如:组织基层文化能人和草根艺人,将群众喜闻乐见的文艺演出、新老三项大赛等搬上流动舞台,提高巴扎等人口密集区域文化活动次数;组织基层草根宣讲员走上舞台开展宣讲;引领基层群众自发宣传,鼓励群众自发走上舞台,开展自我宣传、自我教育,使农民成为现代文化的草根宣传员。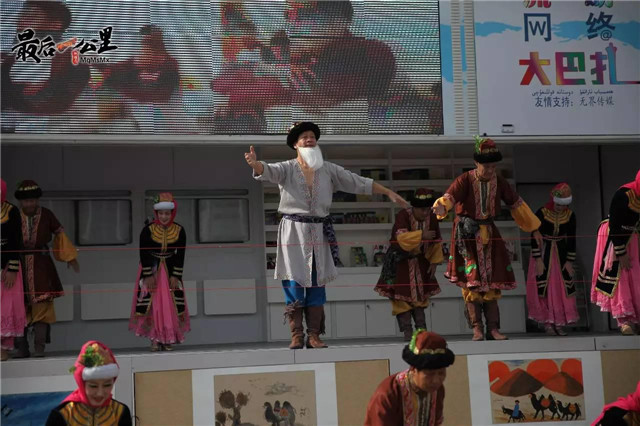 亮点(三):绿色网吧
为了实现"绿色网吧"这一功能,我司在大舞台的后面设计了一排折叠桌椅,专门用来放置笔记本,这一功能轻松地将自治区一线网络资源搬到基层当中。通过"绿色网吧"这一载体,可实现"正信挤压、文化对冲、法制约束"的功能,占领南疆基层网络文化阵地,让南疆农民在潜移默化中接受宣传教育,摆脱蒙昧,与现代生活接轨。当地村民们也可以通过笔记本电脑学习实际操作,学习网络知识。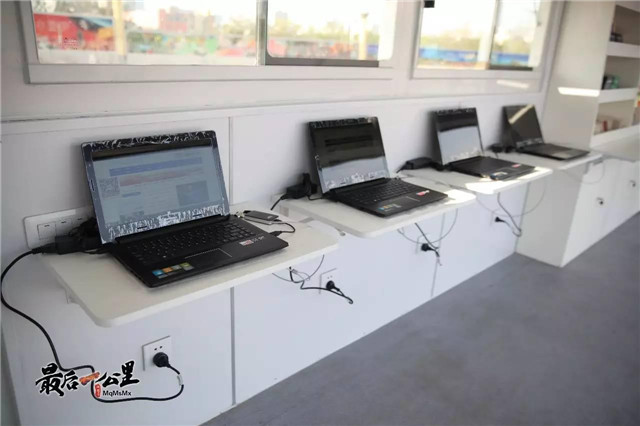 亮点(四):流动图书馆
在"流动网络大巴扎"路演车上,还有一个流动图书馆。普及文化精品,将《新疆农民报》《新疆画报》等东风工程优秀出版物引入流动图书馆,用文化精品近距离向民众宣传各项惠民政策、开阔民众眼界。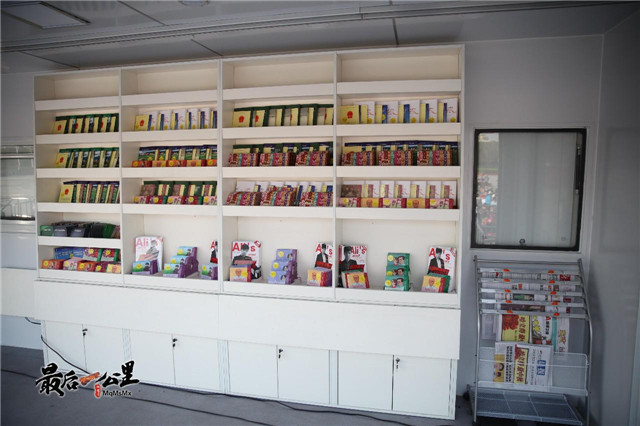 奕硕广告传媒(上海)有限公司:私人定制助力新疆现代文化传播
作为生产商,我司倍感荣幸和自豪。接下来,公司将以此为契机深入与新疆进行沟通交融,,将路演车在全疆推广。希望能通过"流动网络大巴扎"的形式,让老百姓和政府团结的更加紧密,助力新疆现代文化传播。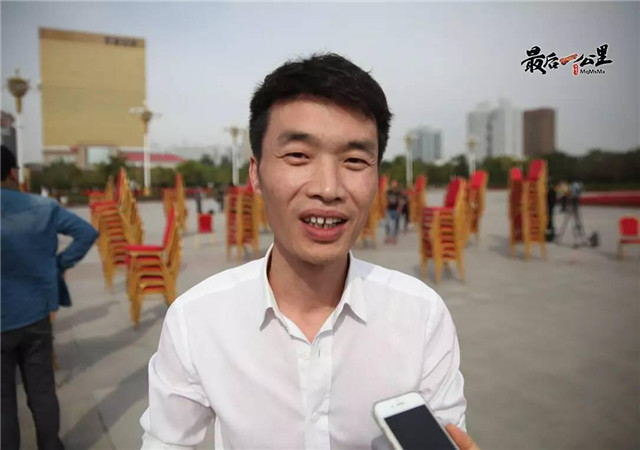 前来观看发车仪式的市民陈女士说:"太棒了,从没有见过这样的流动表演车辆。舞台还可以放到车上进行,南疆的村民们娱乐学习两不误,真为南疆的村民们感到高兴,也期待这样的路演车多一些。"
"流动网络大巴扎"不仅赢得了广大群众的支持,也得到了各大媒体的关注,"国家公共文化网"、"环球网"、"光明网"、"搜狐"、"网易"、"凤凰网"、"亚心网"、"新华网"、"央广网"、"中国日报"、"中国网"、"南疆四地州"、"乌鲁木齐之窗"等都媒体行业对此事都进行了全面的报导。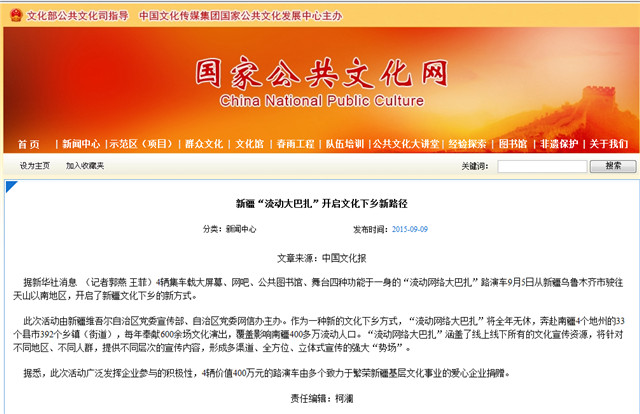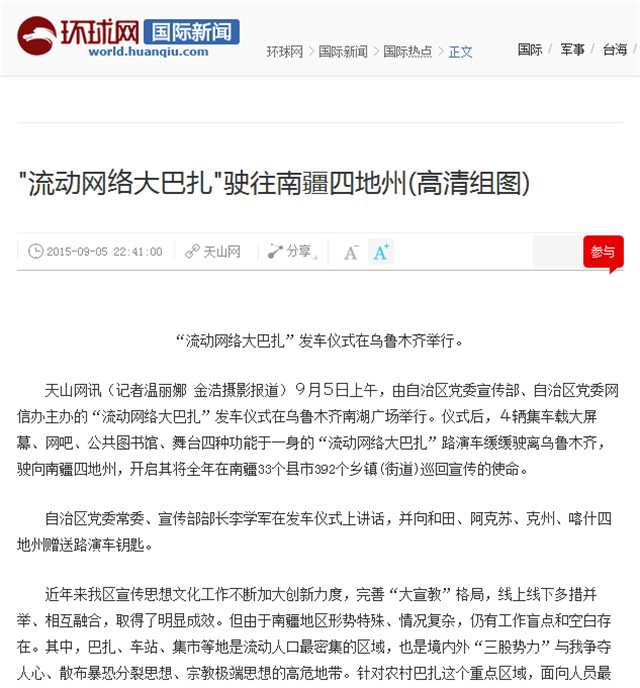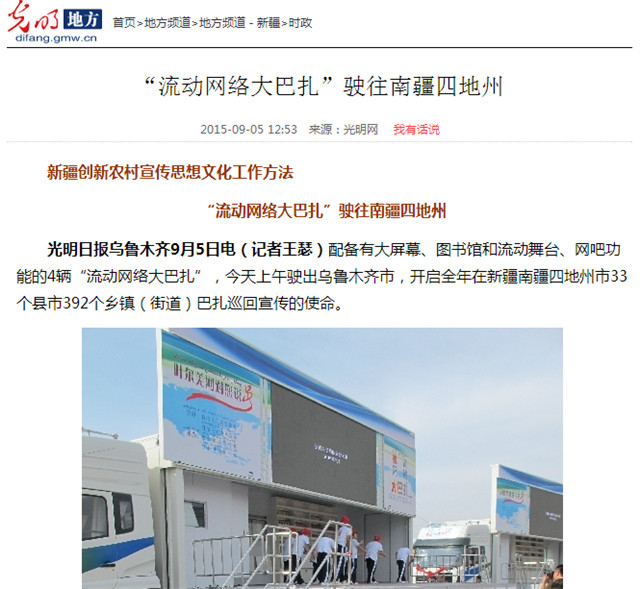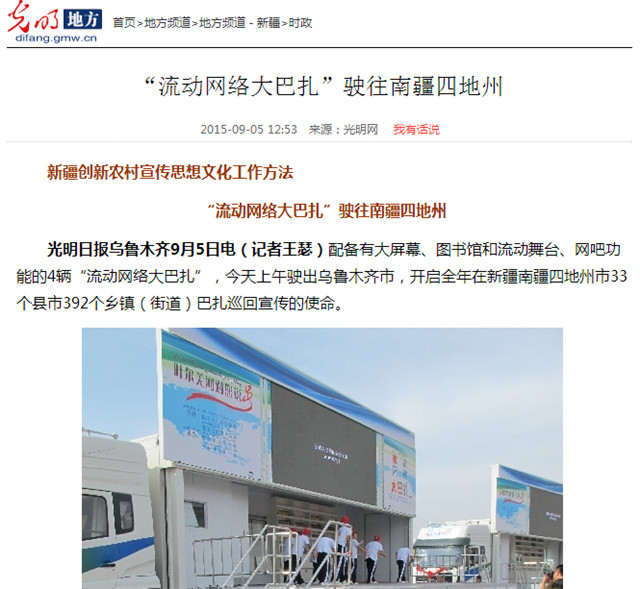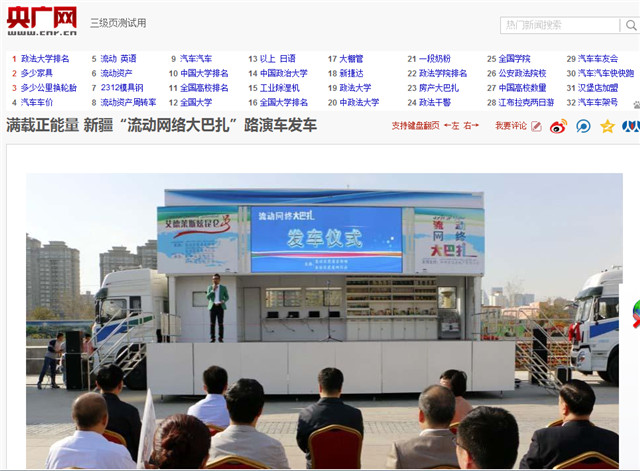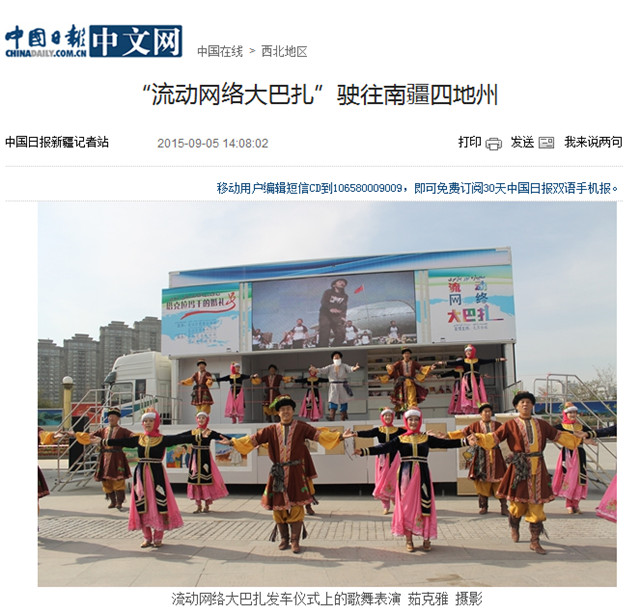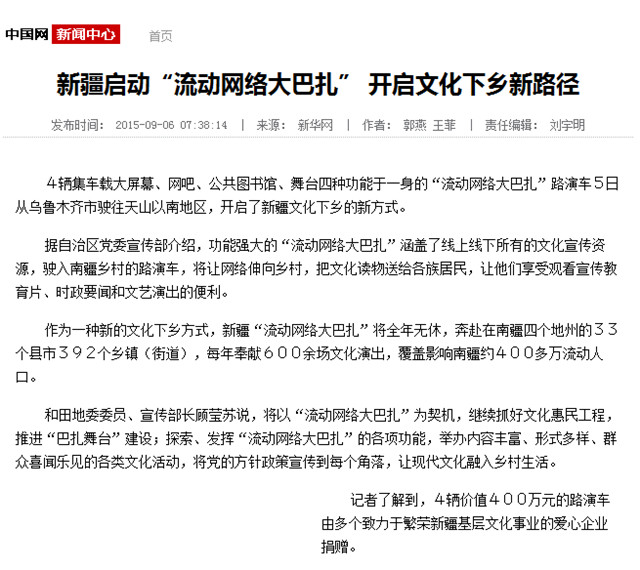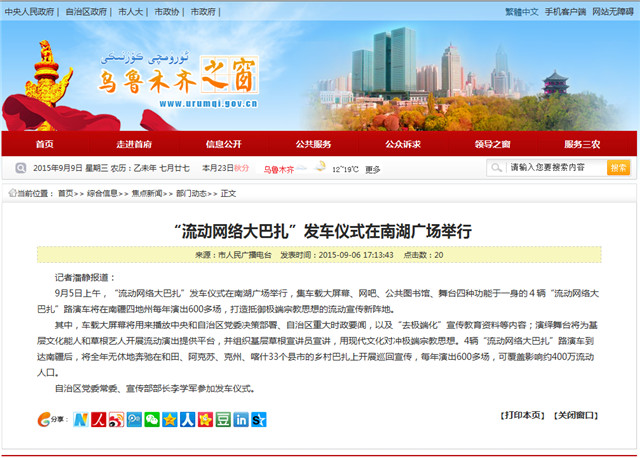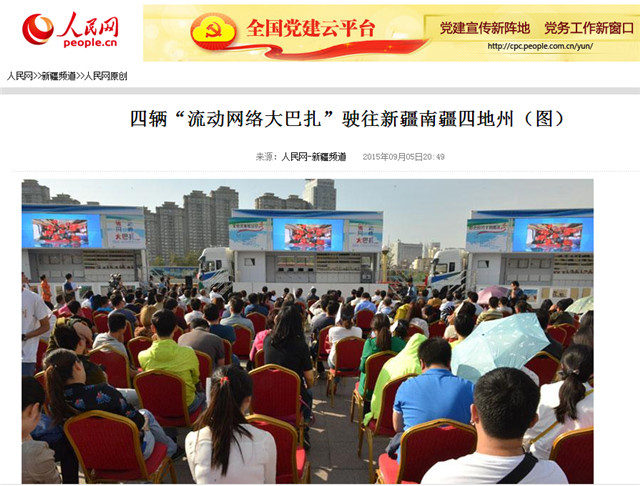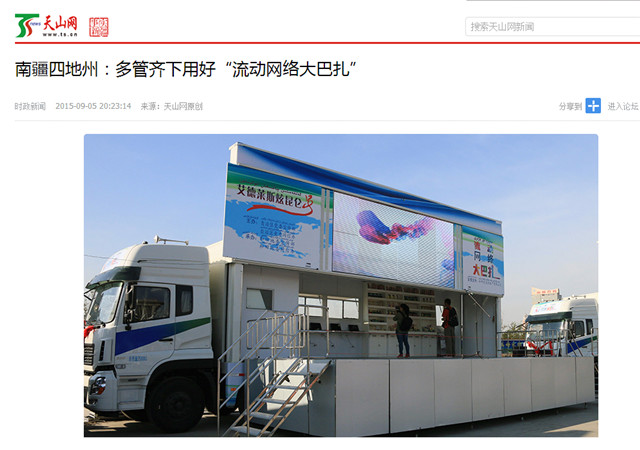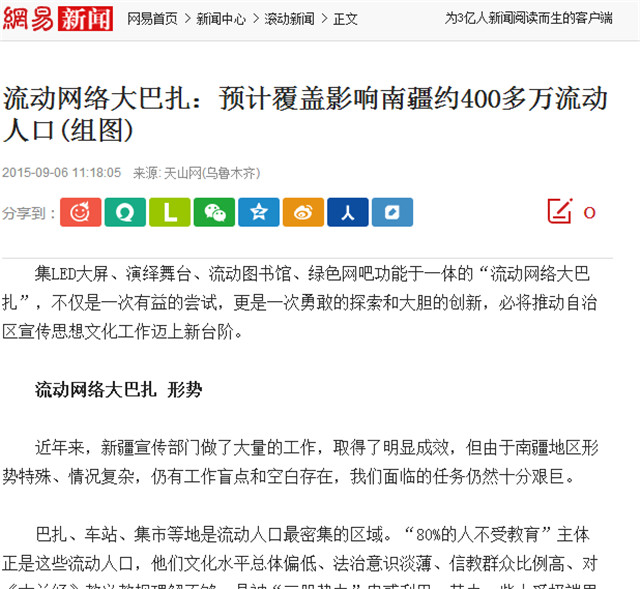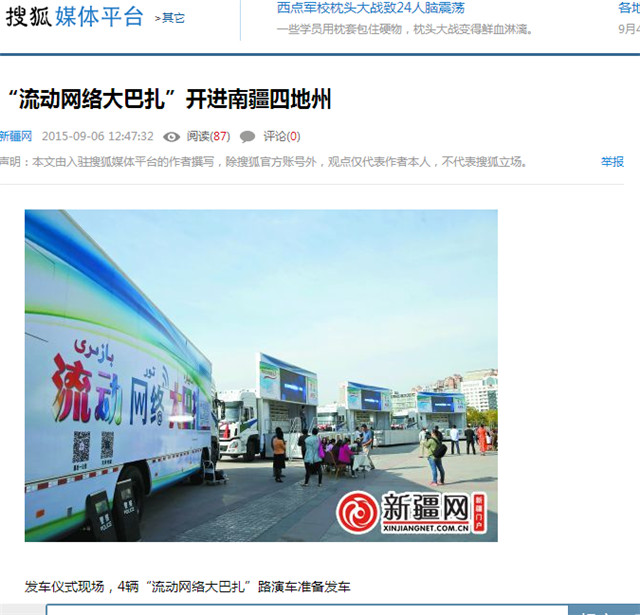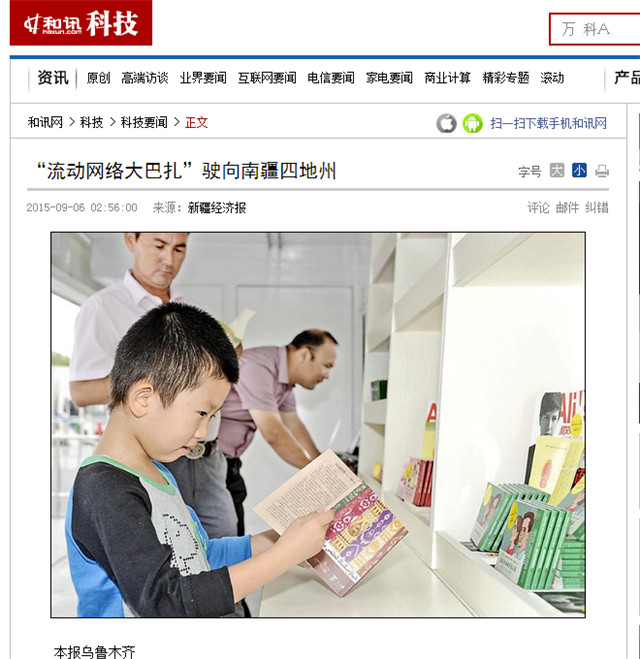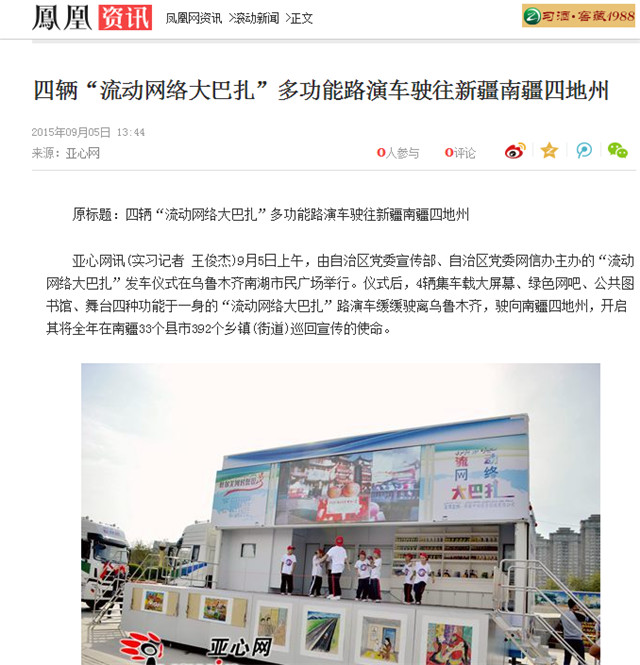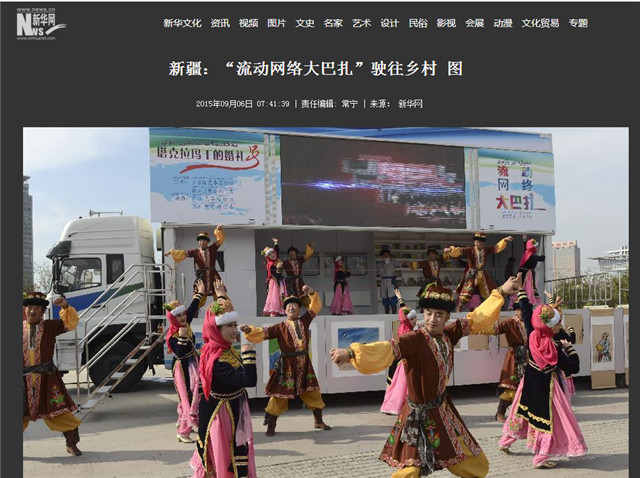 ---
GO BACK